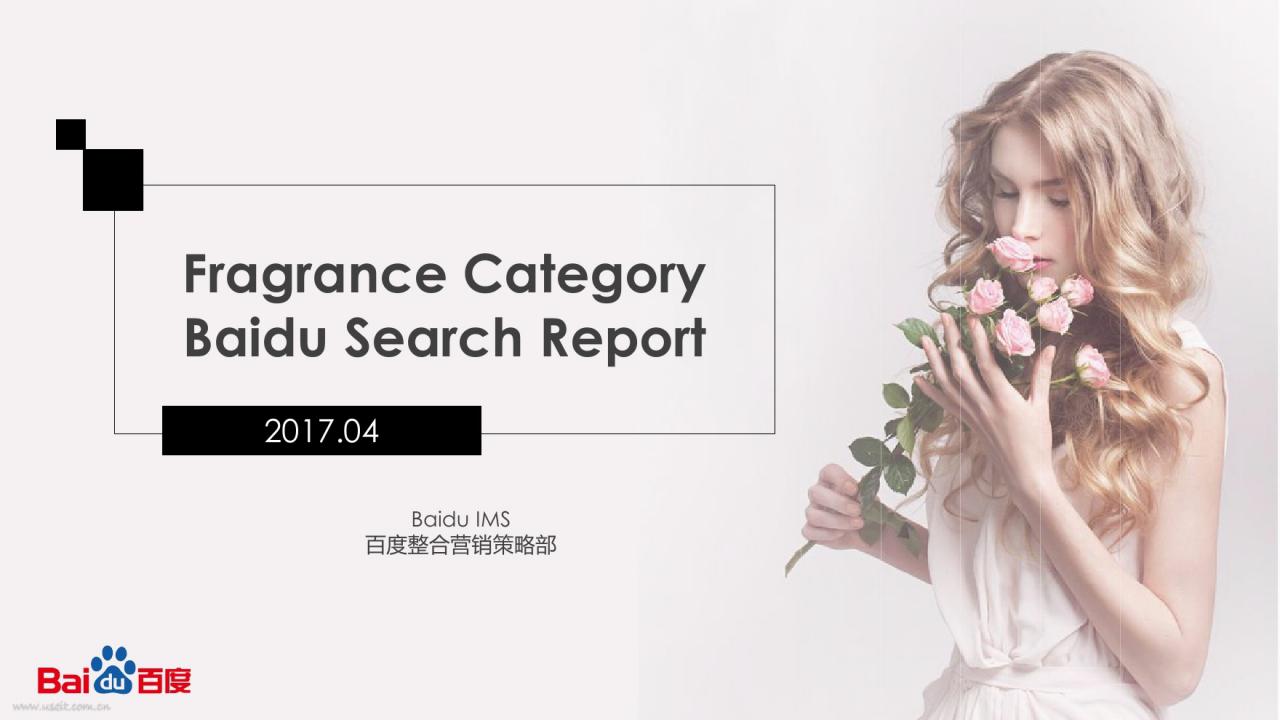 Fragrance Category BaiduSearch Report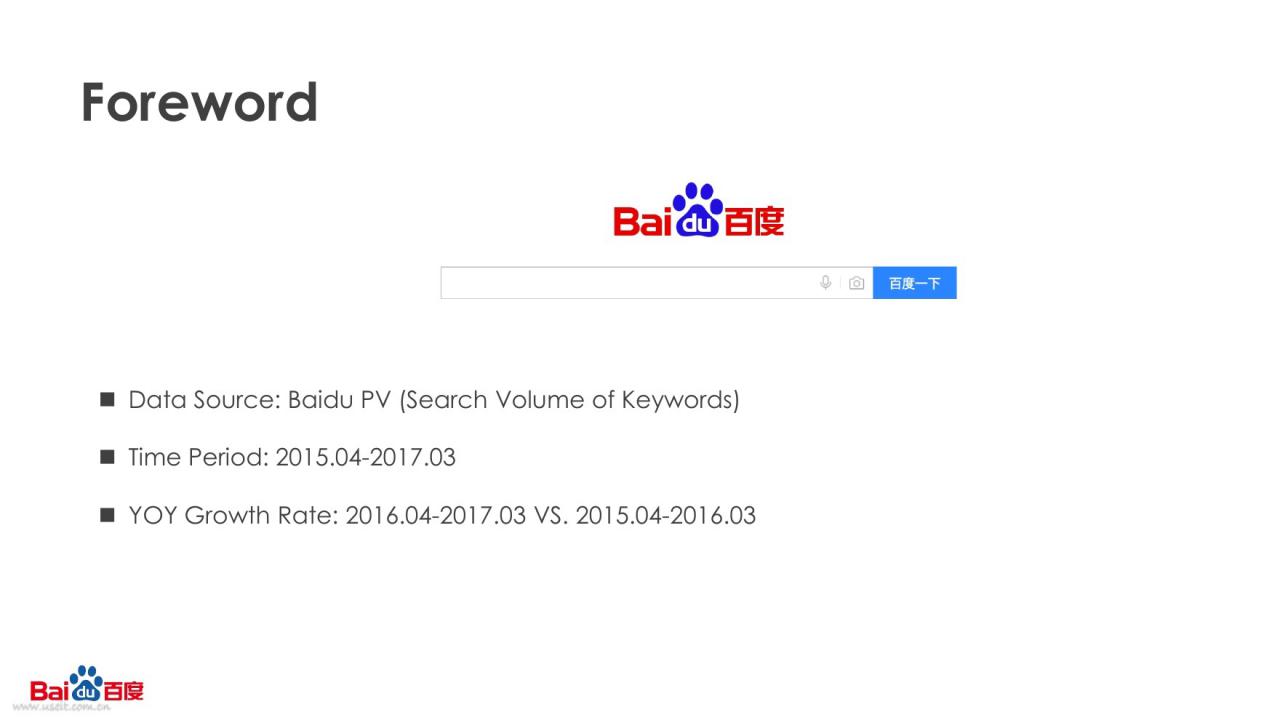 Foreword
Data Source: Baidu PV (Search Volume of Keywords)
Time Period: 2015.04-2017.03
YOYGrowth Rate:2016.04-2017.03 VS. 2015.04-2016.03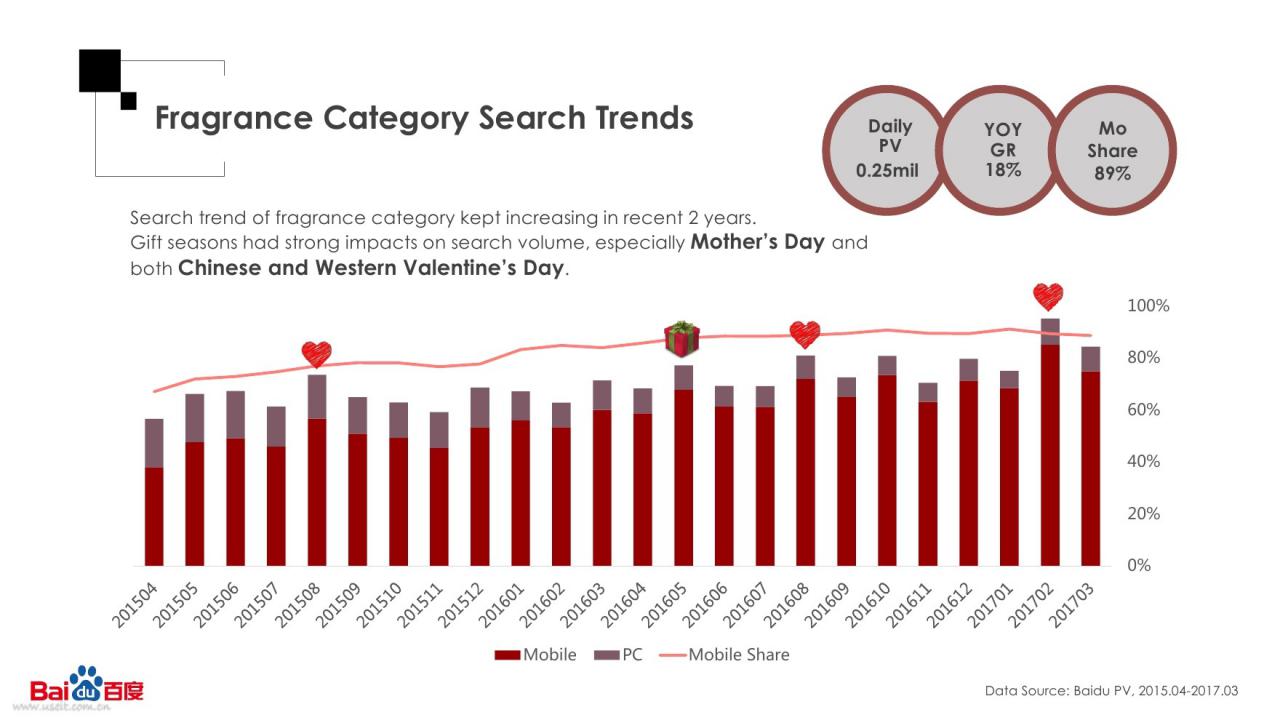 Fragrance Category SearchTrends
Search trend of fragrance category kept increasing in recent 2 years. Gift seasonshadstrongimpactsonsearchvolume, especially Mother's Day and both Chinese and Western Valentine's Day.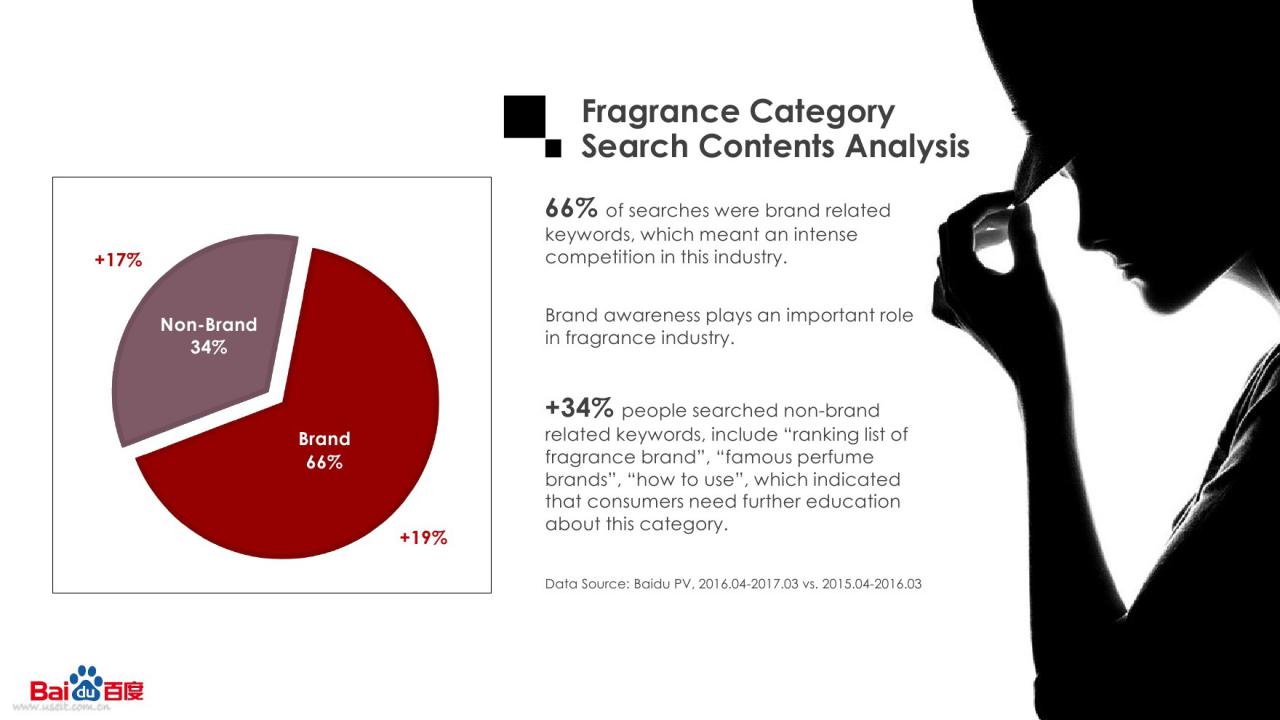 FragranceCategory SearchContents Analysis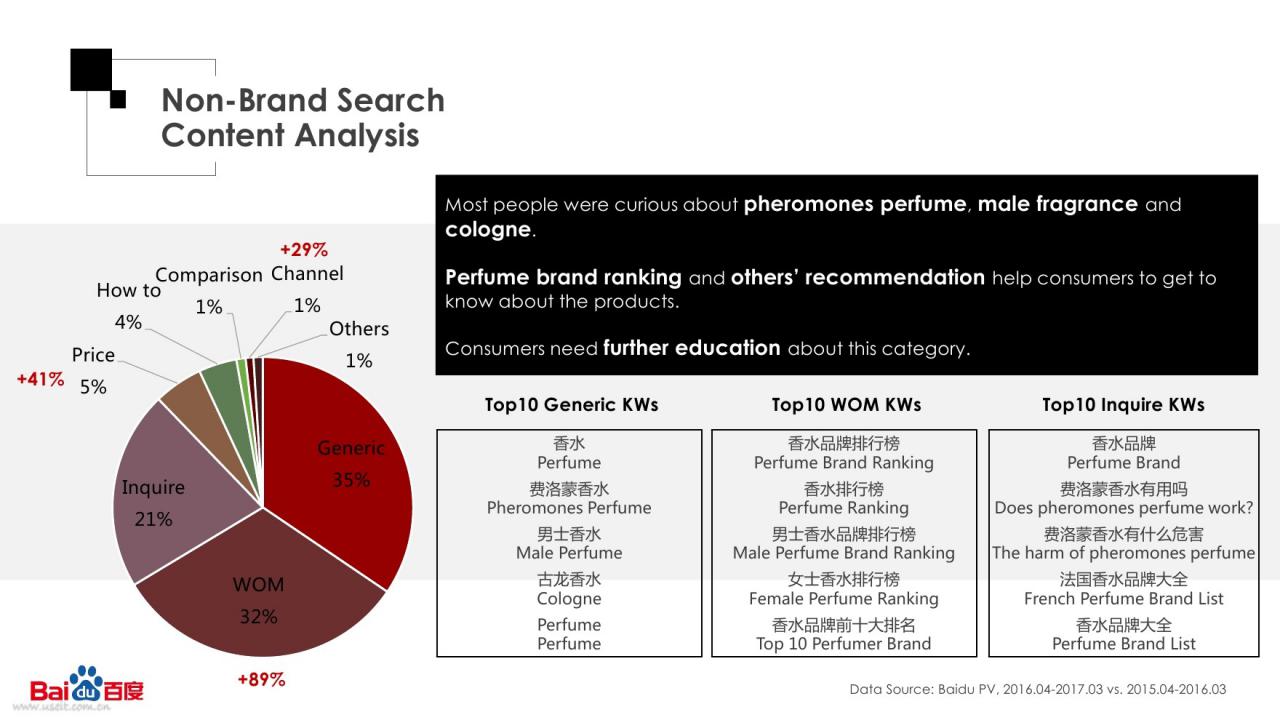 Non-BrandSearch ContentAnalysis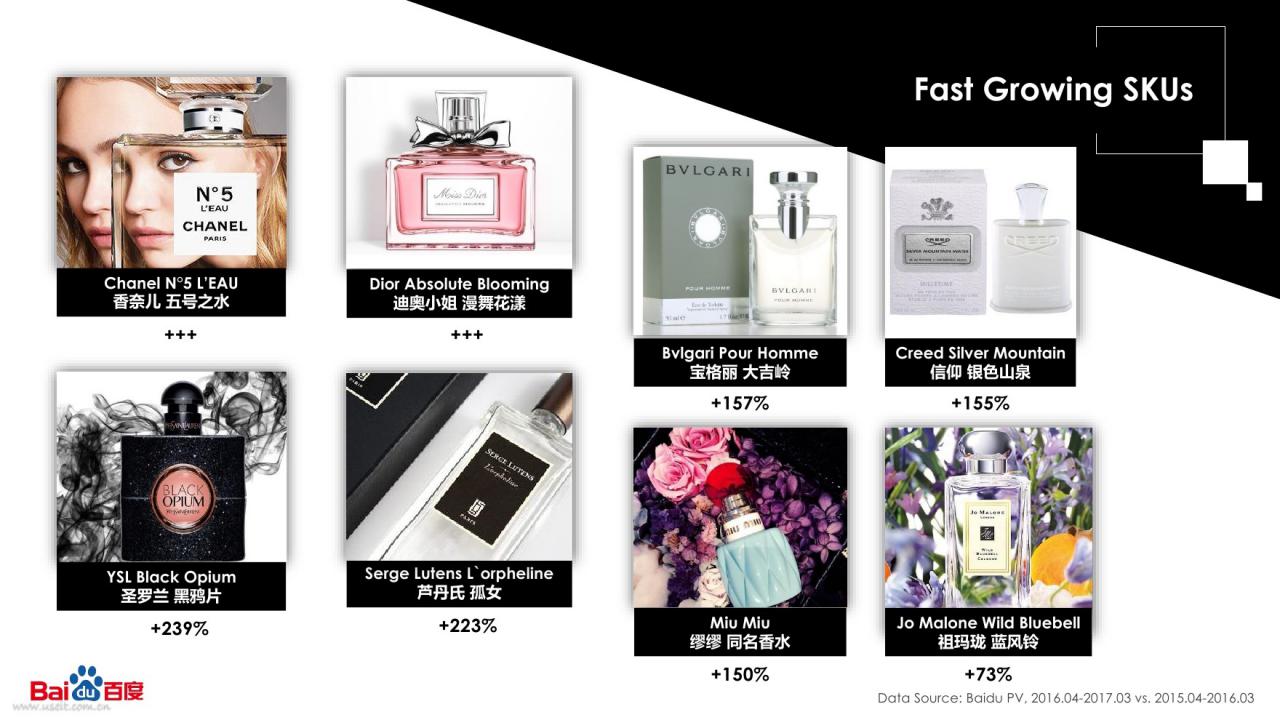 Fast Growing SKUs
Niche Perfume Had a Tremendous Increase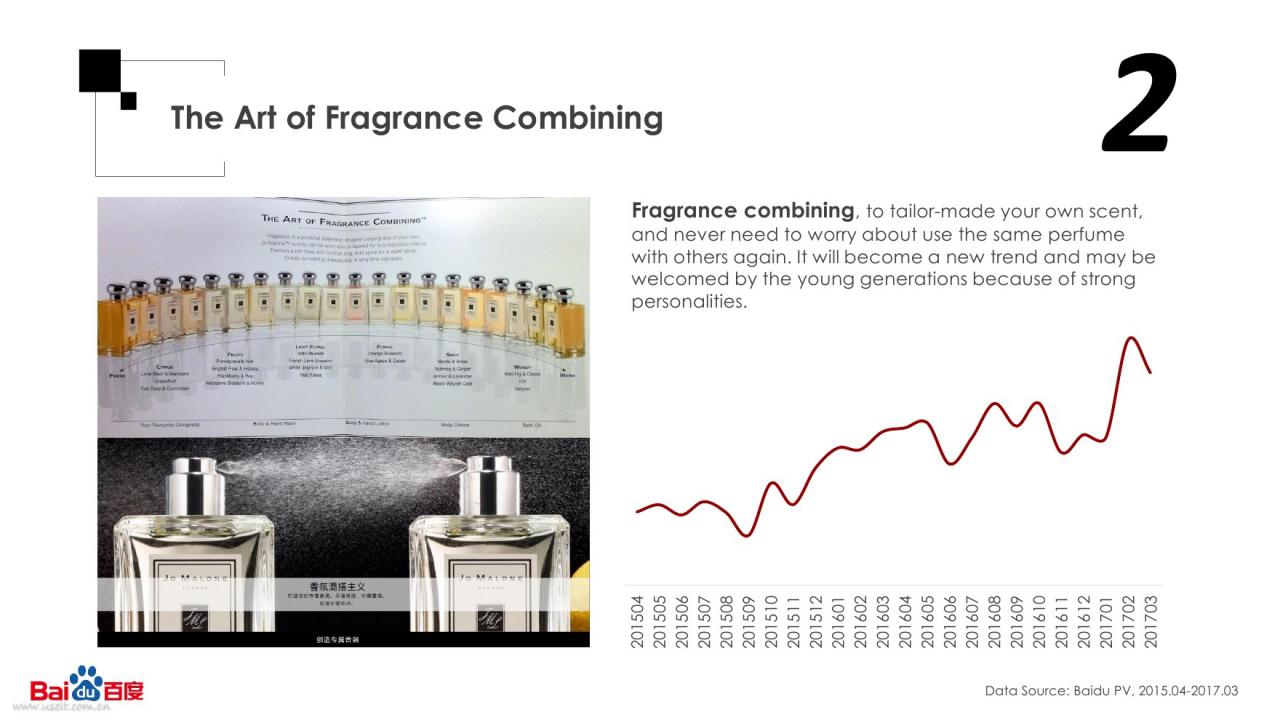 The Art of Fragrance Combining
Celebrities Have Great Impact on Fragrance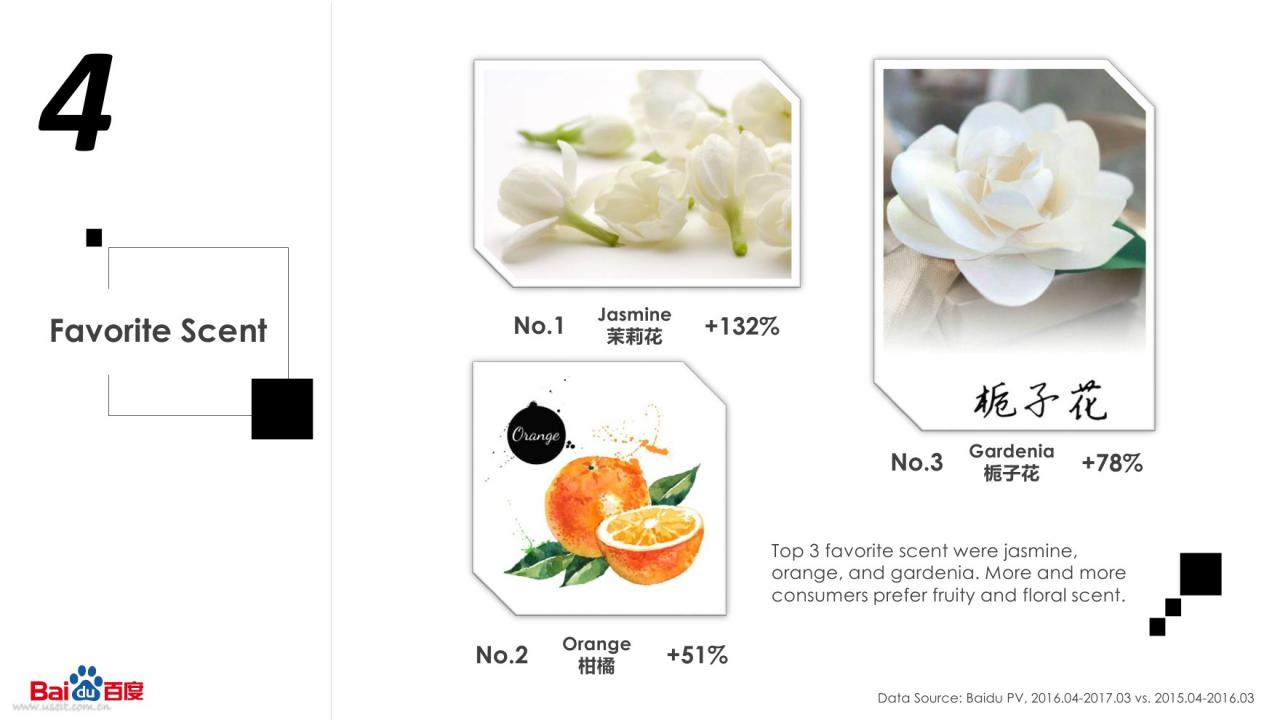 Favorite Scent
Fragrance Witness The Moment of Love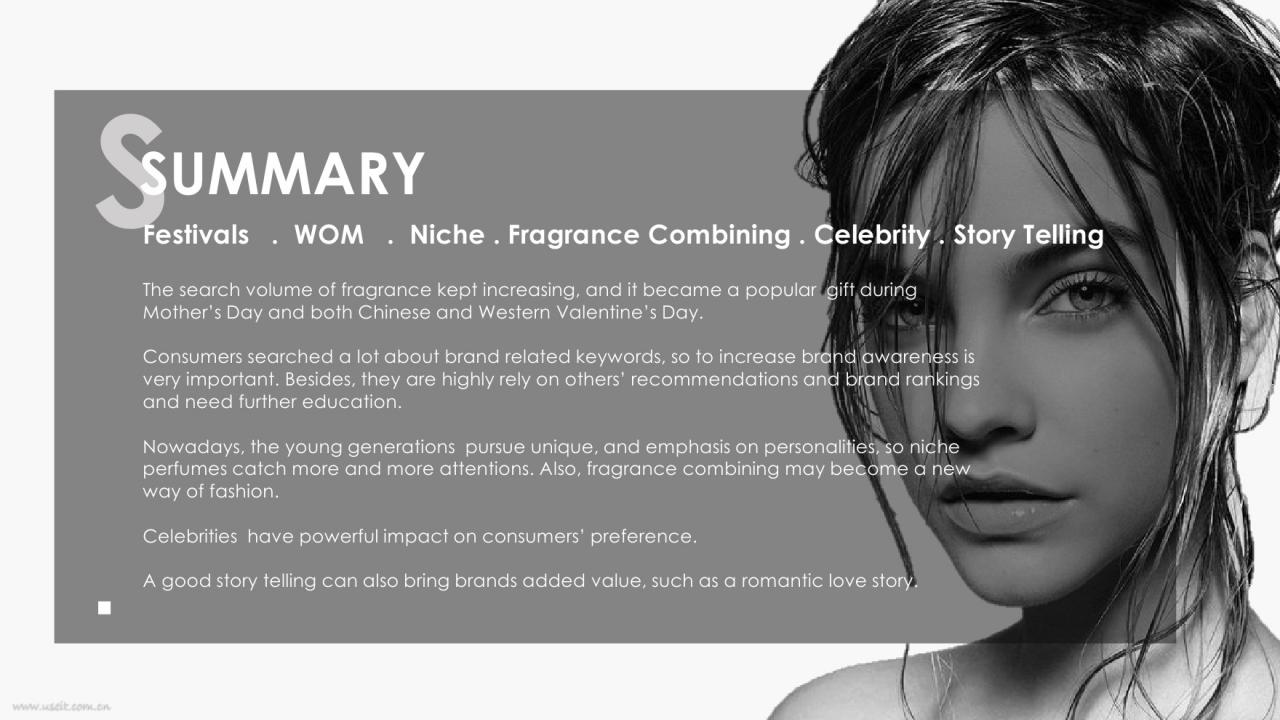 SUMMARY
SUMMARY
The search volume of fragrance kept increasing, and it became a popular gift during Mother's Day and both Chinese and Western Valentine's Day.
Consumers searched a lot about brand related keywords, so to increase brand awareness is very important. Besides, they are highly rely on others' recommendations and brand rankings and need further education.
Nowadays, the young generations pursue unique, and emphasis on personalities, so niche perfumes catch more and more attentions. Also, fragrance combining may become a new way of fashion.
Celebrities have powerful impact on consumers' preference.
A good story telling can also bring brands added value, such as a romantic love story.